A Five Year Trend Towards Renewables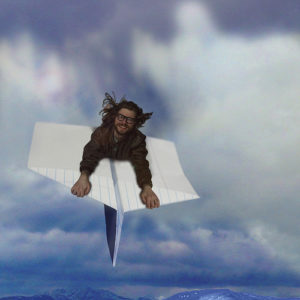 They say that time flies when you're having fun. If that's true, then we're having a ball, because it seems like only yesterday that the first issue of our Green Living Journal hit the streets of Portland in 2008. That's right, we are five years old, we have published 360,000 copies of our Journal, and we are optimistic about the future because of the changes that have taken place in those five years.
Optimistic? How can we, or anyone else, be optimistic, given the present state of affairs? With civilization on the brink of collapse, are we not all in the proverbial handbasket? Where is there room for any level of optimism?
Being a firm believer that tomorrow can be better than today if we just apply ourselves, I decided to do some research. Here's a few highlights of what what has happened over the last five years.
The U.S. had more than 3 ½ times as much wind energy  capacity at the beginning of 2013 as it did at the beginning of 2008.
Of all the electricity generated in Oregon, more than 10% of now comes from wind farms.
The U.S. generated 5 times more electricity from solar in  2012 than it did in 2008.
Today a solar array on a house will cost less than one  half of what it cost to put it there in 2008, and the price continues to go down.
Not one of the major car companies offered a plug in  vehicle in 2008. Today, almost every one of them has one or more models available (or soon will,) and there are over 100,000 plug in cars on the roads.
Today it is possible to drive an all electric car from Washington to California on I-5, never be out of range of a fast charger, and not burn a single drop of gasoline.
Also, because of the above developments, you can now go into a car dealership, buy an electric drive car, drive it home, and charge it up with electricity that you generate from solar panels that are on the roof of your home. Being able to fuel your car and power your home with sunlight is reason for optimism.
Granted, all of the above stats make no measurable difference in the problems created by the burning of fossil fuel to power our economy. However, what they do show is that the shift from fossil fuels to renewable energy sources is underway, and gaining momentum. This trend away from fossil fuels will only accelerate as technology, economics, public awareness, and people's concern continue to align in favor of renewables.