Adapted from a Nissan Motor Co. Press Release
Today about 4,000 households in Japan are utilizing their EVs to manage home energy use. They can be used as a backup power supply for blackouts and emergencies.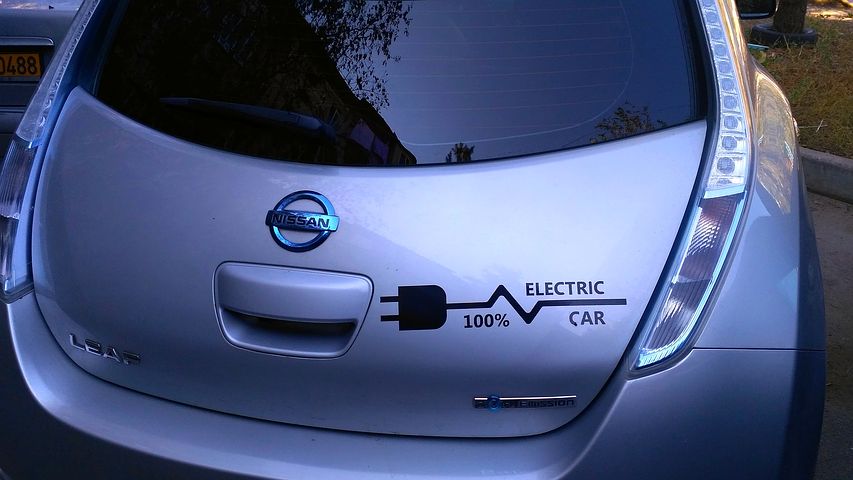 Electric Vehicle (EV) batteries can do more than just provide power for driving – they can also be used as energy storage devices. In a recent press release that appeared on the Inside EVs' website, Nissan, the company that builds the all-electric Leaf, reported that they are focused on bringing "Leaf to Home" technology to the U.S.
Household power can be supplied from a Leaf's lithium-ion battery by installing a PCS (Power Control System) connected to the household's electrical system, when plugged into the vehicle's DC quick charge port. In 2012, Nissan introduced this system in Japan, allowing drivers to supply a house with the energy stored in a Leaf battery. By charging the vehicle at night when electricity is cheaper and powering a household during the day, the system assists in alleviating power consumption during peak periods when demand is highest and most expensive. It can also be used as a backup power supply during blackouts and emergencies. Today about 4,000 households in Japan are utilizing their EVs to manage home energy use, and
hundreds of EVs are powering buildings in Japan and Europe.
Nissan is working with various organizations around the country, including utilities, research organizations, charger
manufacturers, regulators and other government agencies, as well as the general public, in both demonstration projects and further research. They are a long-term partner with the Department of Defense on multiple grid-based projects at Los Angeles Air Force Base (California), Fort Hood (Texas), and Joint Base Andrews (Maryland). Approximately 30 Leafs have been deployed at these bases to demonstrate the technical and market viability of EV participation on the grid. Similar programs are underway between Nissan and other organizations around the U.S., including universities and utilities.
'Leaf to Home" may be available in 2018, and if coupled with solar panels on the roof, a home becomes a standalone micorgrid, providing power when the grid goes down.
For more info: http://www.nissan-global.com/EN/TECHNOLOGY/OVERVIEW/vehicle_to_home.html