Clark County seeks committed households for waste reduction challenge.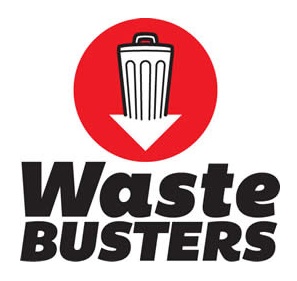 The average Clark County resident generates 8 pounds of solid waste every day.
Think you can do better? Clark County Environmental Services is looking for households to compete in the county's waste reduction challenge for their third "Green Neighbors are Wastebusters" competition on March 8.
Wastebusters pits households against each other in a good-natured competition to reduce their overall volume of waste and encourage recycling and waste reduction in their communities. The winner will be chosen based on weekly weigh-ins over a six-week period.
The 2013 winning household picked up enough tips during the competition to reduce its waste by 72 percent.
Participants for this year's challenge will be expected to attend an orientation event, record weekly trash volume and submit updates about what they learn during the six-week event.
Participants will receive weekly instructions and challenges to promote waste reduction, reuse and recycling, as well as worm bins and other items to help reduce their waste flow.
All participants will be honored at the end of the challenge. The household with the biggest average waste reduction will be awarded a prize and the title of "Top Wastebuster."
Clark County residents interested in the Wastebusters challenge should explain, in a couple of paragraphs, why they want to participate in the competition and submit it to: Rachel.Rivers@clark.wa.gov