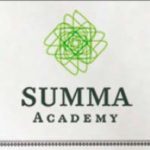 Summa Institute Grand Opening
Date: 1/24/2013
Time: 5:30 PM TO 8:30 PM
Event Description:
Summa Institute Grand Opening
We would like to invite all of our supporters, business partners, educators, parents and friends to join us for our Grand Opening Events.
Wine and Cheese Reception, Ribbon Cutting, Presentations and Tours.
This is a very special moment for us and we invite you to come and celebrate with us!
Thursday, January 24th, 2013 5:30-8:30pm
2510 SW 1st Ave., Portland OR 97201