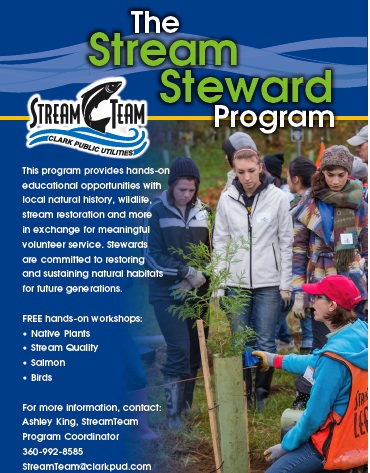 Clark Public Utilities' StreamTeam sponsors the Stream Stewards program for those interested in making a difference in the great outdoors.
Six Saturdays (8:30am – 2pm) and three Tuesday evening (6 – 8:30pm) workshops provide FREE hands-on training focused on our local environment.
Topics include:
· Local plants and animals
· Water quality and aquatic insects
· Stream restoration theory
Classes start in September; apply today by calling! (360) 992-8585.
For more info: www.StreamStewards.net