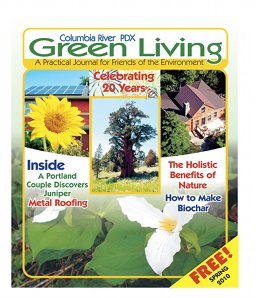 The Spring issue of the Green Living Journal is now available and we are celebrating the 20th birthday of the founding of our magazine in Vermont.
You can find us at all the usual places or you can read it online.
As usual this issue is full of fresh and timely information with articles on the health benefits of nature, metal roofing, biochar, green realtors, juniper lumber, Friends of Trees, and more.
The Green Living Journal is free to read online and in print because of the advertisers. They not only make the magazine possible, but make some very interesting products and services available to their customers.
Support our advertisers and don't forget to tell them that you saw it in the Green Living Journal.