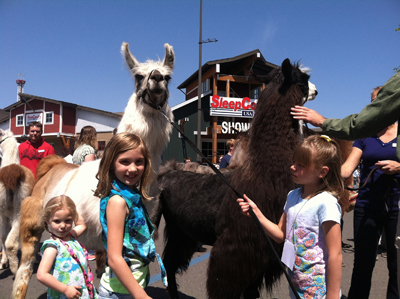 The Mother Earth News Fair is coming to  Albany, Oregon June 6th and 7th, at the Linn County Expo Center. Brought to you by the magazine that is The Original Guide To Living Wisely. The fair offers practical, hands-on training and experience  by leading experts in: renewable energy, organic gardening, sustainable agriculture, green home building and more!
Green Living is proud to be a Media Sponsor for this great event.
Interested in Investing In A Healthier Planet?  Celia Mueller from Progressive Asset Management will talk about  socially responsible investing (SRI).
Focusing on why SRI investing matters, and practical ways individuals can invest in socially responsible investments. Also ways that employers can offer SRI options in their 401(k) or other retirement plans. Yanmar Sustainable Agriculture Stage | Sunday, 2:30-3:30 PM
Check out all the workshops that are  offered Here
The following exhibitors are supporters of the Green Living Journal:
Adaptive Seeds Booth 3306
American College of Health Sciences Booth 2611
Artisan Tiny House Booth 2909
Friends of Family Farmers Booth 4201
Light Benders Booth 2009
Natural Burial Company Booth 2089
Victory Seeds Booth 3508
Be sure to stop by their booths. For it's their support that makes the Green Living Journal possible.
And don't forget to say hi to Green Living Booth 3506
Check out all the exhibits Here
Advance purchase your tickets by June 2nd, you can enjoy both days for just $15. Children 17 and under are admitted FREE!