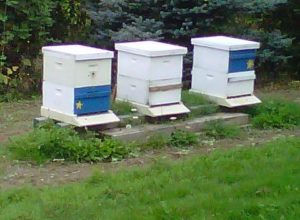 Have you ever thought about becoming a beekeeper?
What does it take in terms of Equipment, Space, Time and Money?
This is an introductory class on keeping honeybees to see if you really want to get involved.
I have kept honeybees since 1972 and though I had 200 colonies at one time, I'm still learning.
It's a process.
This class for 1-1/2 hours will introduce you to the equipment used in keeping honeybees and how much time is required. You will get to see and handle bee boxes and get an overview on how to build frames and other woodenware. You'll be able to estimate what it will cost the first year for all of the equipment you will need.
This will be in my shop building. There will be a cozy fire and hot coffee.
Doing this early will give you time to order package bees, and build your wooden ware before the season gets underway in April.
You will leave with a good overview and practical steps to take if you decide to move forward.
Ill also give away some free samples of Beeswax lip balm, candles and we will sample a couple different types of honey.
When: Saturday February 9th 10:00 AM to 11:30
Where: North Salmon Creek, Vancouver, WA (address at time of enrollment)
Cost $40.00 Bring a child for free (over 10 please)
Click here to Register Beekeeping Class
Call, text or email with any questions.
(360) 576-6311 pats(at)structuresnw.com