We are excited about 2012.
And yes, we know that there are still too many political and social problems. What with high unemployment, home foreclosures, rising fuel prices, and a volatile stock market casting a pall of pessimism over us all.
Still, we feel there is good reason for optimism.
In our own small world we are growing as more and more people read the Green Living Journal. In order to serve this increased readership we will now  be printing 20,000 copies each quarter instead of 16,000, and we will also be expanding our distribution locations from 450 to 550.
From the broader green front here's some news that feeds our optimism: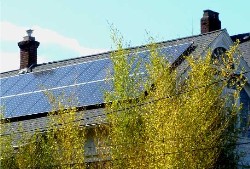 The Solar Energy Industries Association reports that in 2011 the solar energy industry in the US  grew by 140 percent  and costs came down by 40 percent. The US Solar industry now employs more than 100,000 Americans at 5,000 businesses across all 50 states, making it the fastest growing  industry in the nation.
Locally the Solarize Portland efforts are installing solar at record rates.
The American Wind Energy Association reports that wind power now produces 20 percent of all the power in both Iowa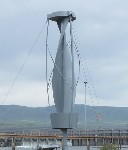 and South Dakota. One utility in Colorado actually generated 55.6 percent of the electricity on its system from wind on October 6, 2011.
The cost of wind turbines has dropped 33 percent. Here in Oregon the Shepherds Flat Wind Farm (largest wind farm in the nation) is well under way in Morrow and Gilliam counties.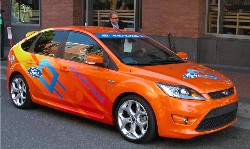 Electric drive vehicles produced by major car companies (Nissan and Chevrolet) have arrived in dealers' showrooms and 17,000 of them are now on the road, but the really good news is that more brands are coming for 2012. Going along with the increased number of vehicles is the increase in the number of public charging stations that are being installed. More on all of this this in our Spring issue which will be out in mid-March.
So keep your spirits up and keep reading the Green Living Journal for more great ideas and inspiration.