The United States Patent Office has launched a pilot program aimed at reducing patent review time from 40 months to 12 months for inventors and designers seeking patents for green technology. The Green Technology Pilot Program allows applications relating to improving environmental quality, conserving energy, developing renewable energy resources, or reducing greenhouse gas emissions to be advanced out of turn for review.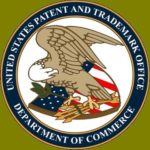 The US Patent Office move reflects awareness that green technology is economically important. Cutting green tech patent review time by nearly 70% may help inventors to secure funding and launch green businesses more quickly, and in so doing, stimulate the economy and provide new jobs.
The move by the U.S. Patent and Trademark Office follows moves made by both the United Kingdom and Korea earlier this year.
The first 3,000 green technology patent petitions to be filed will be eligible for the fast-track patent review program. An additional 25,000 already pending applications could be eligible for expedited handling as well. Interested applicants must file a petition with the Patent and Trademark Office requesting inclusion and indicating that their patent application is program compliant. The program launched on December 8, 2009, and petitions must be filed before December 8, 2010