Ecumenical Ministries of Oregon, Fourth Annual Earth Care SummitFourth Annual Earth Care Summit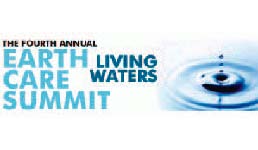 Interfaith Network for Earth Concerns, a project of Ecumenical Ministries of Oregon, is holding its fourth annual Earth Care Summit on Jan. 28, 2013. Join individuals and congregations from around the state to learn about greening resources, be inspired by speakers and each other, and enjoy a seasonal dinner with old and new friends.
The theme of the summit is "Living Waters." The event will explore the water issues we are facing on global, regional and local levels, and provide practical ideas on how to address the issues at home and in your congregation. The event will include an optional tour of the green features of the host site, St. Andrew Lutheran Church in Beaverton (12405 SW Butner Rd.), which is the steward of a wetland and forest on its grounds and recently completed a remodel with green features.
The summit will also include a keynote address, a congregational case study, and roundtable discussions on a variety of topics including: water and worship, caring for watersheds, and climate change and water. The event will be held from 5:30 to 8:45 p.m., with a building tour offered at 4:30 p.m.
Groups from your congregation, organization or schools are encouraged to sponsor a table. Dinner table (seats eight) co-sponsorships are $200 or $120 for students. Regular registration is $25/person or $15/student.
For more info: http://www.emoregon.org.