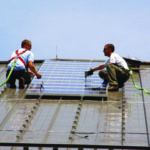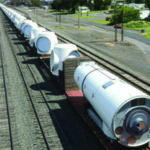 The Future of Our Energy
Solar?
Wind?
or
Fossil Fuels?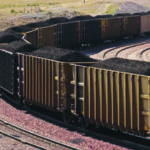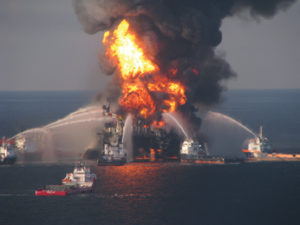 America is changing the way it produces energy, and that change is taking place at an increasing rate as the years go by. In order to get an idea of the magnitude of these changes, we at Green Living checked out two recently released reports that tell the story with abundant statistics, facts, and numbers. Here is a quick review of the major points of those reports.
Solar Energy in 2014
Applauding a record-breaking year, GTM Research and the Solar Energy Industries Association (SEIA) recently released the U.S. Solar Market Insight 2014 Year in Review report, the definitive source of installation data, forecasting and policy analysis for the U.S. solar market.
Newly installed solar photovoltaic (PV) capacity for the year reached a record 6,201 megawatts (MW), growing 30 percent over 2013's total. An additional 767 MW of concentrating solar power (CSP) came on-line in the same period.
Residential continues to be the fastest-growing market segment in the U.S., with 2014 marking three consecutive years of greater than 50 percent annual growth.
"Solar PV was a $13.4 billion market in the U.S. in 2014, up from just $3 billion in 2009," said Shayle Kann, Senior Vice President at GTM Research. "And this growth should continue throughout 2015 thanks to falling solar costs, business model innovation, an attractive political and regulatory environment and increased availability of low-cost capital."
Wind Energy in 2014
According to U.S. Department of Energy data released in March 2015, in 2014 American wind power added 4,854 megawatts (MW) in generating capacity, with cumulative installed capacity increasing eight percent to a total of 65,879 MW. That current wind capacity will avoid over 130 million metric tons of CO2 emissions annually, equal to taking 28 million cars off the road, when the current wind capacity produces generation for a full year.
Iowa led the nation by producing 28.5 percent of its electricity from wind power, followed by South Dakota at 25.3 percent and Kansas at 21.7. Wind energy provided more than 15 percent of electricity in a total of seven states, more than 10 percent in a total of nine states, and more than five percent in a total of 19 states.In 2014, wind provided enough electricity to power the equivalent of 16.7 million homes, or all the residential households in Iowa, Kansas, Minnesota, Nebraska, North Dakota, South Dakota, Colorado, Idaho, Illinois, and Montana. Once recently added U.S. wind projects have had a full year of production, total wind output will likely rise to powering the equivalent of 18 million homes.
American wind power now supports well-paying manufacturing jobs at over 500 manufacturing facilities in 43 states, and 50,000 well-paying jobs. Wind farms deliver over $180 million a year to landowners in lease payments, as over 98 percent of wind projects are located on private land.
"The U.S. is blessed with an abundant supply of wind energy. Pairing this homegrown resource with continued technology innovation has made the U.S. the home of the most productive wind turbines in the world," said Emily Williams, Deputy Director of Industry Data and Analysis for American Wind Energy Association. Analysis released last year found the U.S. is number one in the world in wind energy production
In a 2010 study, the National Renewable Energy Laboratory reported that the U.S. has over 10 million megawatts of viable wind resource potential, enough to power the equivalent of the nation's total electricity needs 10 times over.
Photo credits:
Solar panel installation – U.S. Army Environmental Command, Fort Dix,
NJ Coal Train – Flickr member Kimon Berlin
Deepwater Horizon fire – U.S. Coast Guard