Get some solar powered fuel refreshments
Date: Wednesday – March 26th, 2014
Location: Old Market Pub and Brewery – 6959 SW Multnomah Blvd, Portland, OR 97223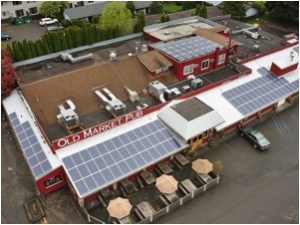 Event Details:
Solar Oregon takes its March Solar Drinks to the Old Market Pub and Brewer for some solar powered fuel refreshments and conversation on bringing down the cost of solar led by guest speaker Rob Del Mar. With its own set of solar panels, Old Market Pub and Brewery provides a great backdrop for this event.
Rob Del Mar, a Field Energy Analyst for the Oregon Department of Energy, who will discuss how the cost of PV systems in Oregon compare to other states, and how the US overall compares to solar leader Germany. Del Mar will also discuss what Oregon can—and can't—do to bring down solar soft costs and to incentivize even more people to install solar in the state.
RSVP here: http://bit.ly/1emGzpM.
Contact Person: Holly Murphy ([email protected])
Contact phone number: 1-503-231-5662