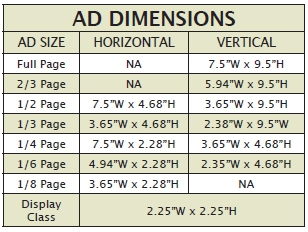 If you would like rates for our ad sizes, please call Susan Place at 503.642.7980 or email: [email protected]
4-line text only classifieds (about 20 words) are $25. You can submit any ad via email and pay using the "Make a Payment" button below, or call or email Susan for assistance.
Pay Your Bill by Credit Card or PayPal
Use these buttons to make your payment.
You can choose to pay directly with a credit card at the bottom of the Paypal form if you do not wish to use a Paypal account.