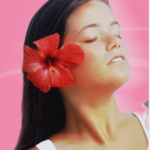 The Body Mind Spirit Expo returns to the Oregon Convention Center (Hall A) November 2 & 3. Discover 90 of the nation's most intriguing exhibitors, offering the latest findings in natural health, personal growth, and metaphysics. Browse for hours, receive a healing or soothing massage, try the latest new products, and learn fascinating new avenues to better health, personal well-being and spiritual growth.
There are more than 70 presenters and authors scheduled in the lecture halls. Highlights include; Roberta MacKrill's group session on "Earth in the Balance", Sheila Kelly's heart centered meditation, Ginger Ravencroft will demonstrate organic essential oils, Dr. Paul Ling Tai shares how to improve your adrenal energy, memory and hypothyroidism, and Leslie Fonteyne will offer an hour on how to achieve abundance now
Admission is $12, and is good for both days: Saturday 10am – 7pm and Sunday 11am – 6pm.
Save $2 off the admission price by clipping the coupon from the website.
For more info: http://www.bmse.net