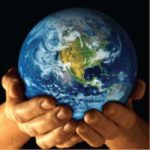 [ April 23, 2015; 6:00 pm to 8:00 pm. ] Celebrate Earth Day and  Change the World:
Investing for a Fossil Fuel Free Future 
April 23rd; 6:00 – 8:00 p.m. Ecotrust Building 
721 Northwest 9th Avenue, Portland
Climate change is one of the concerns driving money into Sustainable, Responsible and Impact investing. SRI funds have grown by 76 percent between 2012-2014. (See USSIF 2014 Trends Report).  Many of those … Read More.